Broad Street Events was established in 2015 by Jenna Tito, a wedding planner and event industry insider.
In the early years, Jenna noticed that her clients were in desperate need of high-quality, yet affordable, custom lighting and draping designs and she wanted to help fill that void.
Upon experiencing a growing demand from clients and the industry, Jenna expanded to include exclusive rentals, event coordination, and full service event design. Broad Street Events was born in response to that demand and it continues to grow and evolve to meet our clients' needs.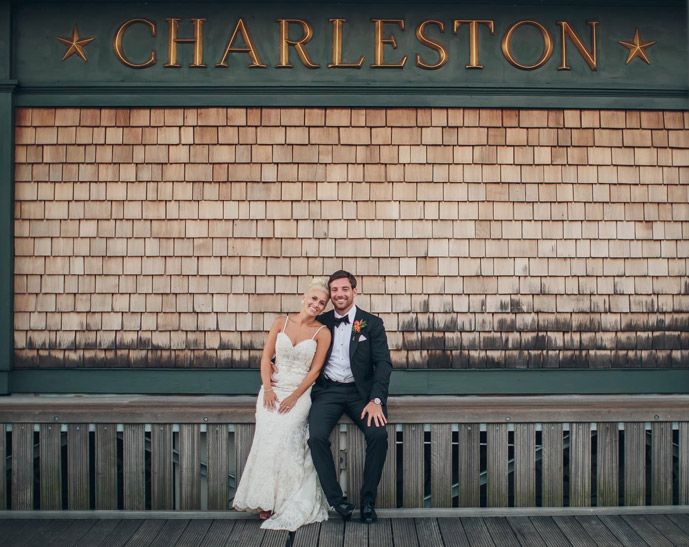 Jenna has been thriving in the event industry for over a decade. She started her career in New York and New Jersey after graduating from the University of South Carolina with a degree in business and hospitality.
After a short time, the warm weather called her back to Charleston, South Carolina.
Jenna has been coordinating and executing high-end weddings and events in Charleston since 2011. Before launching Broad Street Events, Jenna managed a group of luxury wedding venues as well as a top catering company for more than eight years. In addition, she has excelled as an industry leading wedding planner for hundreds of events along the way.
Jenna has always had a passion for the wedding and event industry. She finds great purpose in breathing life into the plans and creative ideas that become celebrations of life's most important milestones. It seems to be an innate ability of hers to execute flawless events of all kinds.
Mike started off his career by joining the Coast Guard and serving throughout the East and West Coasts. He then enrolled in the College of Charleston choosing the city for his love for the water and the beach. Mike is devoted to the citizens of the city through his day job at the City of Charleston.
While Jenna brings the brains, Mike brings the braun. As a key member of the Broad Street team from the beginning, Mike is responsible for the construction of our elaborate custom installations. Mike is always up for a challenge and he excels at bringing our design ideas to life. Mike's expertly created installations have been part of hundreds of fabulous events in Charleston.